TC Rating: Manufacturer-independent rating of printing devices
WE SHED LIGHT
ONTO EVERY DEVICE
Manufacturer-independent & unbiased

We find the perfect device suited to your specific needs!
Based on our experiences since 1993, we have developed an unparalleled device rating system for printers and multi-functional devices – TC Rating. We are the first and only provider on the market to analyse all printing-devices in terms of:
  Economic efficiency           Price / performance ratio           User-friendliness           Sustainability
Data source for this is any manufacturer information per device as well as the information gathered by our technicians from all service assignments
The result is the basis of our recommendations for you: These are the devices with great performance qualities, economic efficiency and ideally suited to your requirements!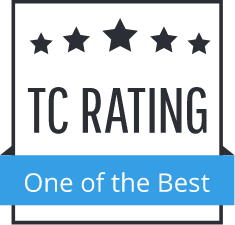 Our current MFP recommendation:
BY THE WAY: 
In combination with intelligent software solutions your printing devices turn into true office wizards!